Gin is one of the oldest drinks around, though its origins are hazy. Still, it almost certainly began as jenever in the medieval Low Countries before gaining popularity by the 18th century, later leading to London's deadly gin craze.
The Rise of Gin
In recent years, gin has accrued an enormous following of keen enthusiasts and has cemented its position as the 'trendy' choice of drink. According to the Wine and Spirit Trade Association, there are now more than twice as many distilleries as in 2010, partly due to a rule change that previously made it difficult for craft gin-makers to set up shop. In 2016 alone, approximately 40 million bottles were sold, enough to make 1.12 billion gin and tonics! The sales knocked beer and sparkling wine off the top spot of the nation's favourite tipple. Exports to the USA have also grown particularly strong, and the WSTA puts the drink's popularity with Americans down to hit British TV shows such as Downton Abbey.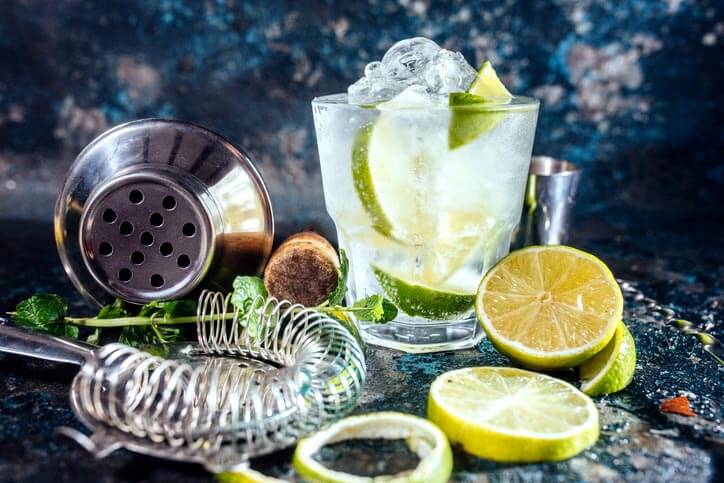 But what has led to the gin revival? One theory is that it is bartenders who are driving the trend forward. Drinks and gin-based cocktails lend themselves to being playful and creative – more so than any other spirit – because each distillery tends to have its secret recipe to maximise the fruit or spice elements. Another theory credits the millennial generation, as recent research revealed that 42% of Brits aged 18 to 34 had drunk gin in the past 12 months, compared to just 27% of over-45s.
The thirst for gin in the UK certainly shows no signs of slowing down. Here are our top gin picks at Lund and Law…
Tanqueray No. 10
Tanqueray 10 is made in small batches with fresh fruit and peels and is the only gin in the World Spirits Hall of Fame. With grapefruit, orange, lime and chamomile, it's a smooth, fresh-tasting citrus gin.
Hendrick's
Hendrick's is a premium gin with a recipe that encompasses different botanicals – including a unique infusion of rose petals and cucumber alongside more traditional botanical ingredients. Garnish this gin with thinly sliced cucumber to really taste the flavours.
Bloom
The perfect summer gin – enriched with a beautiful blend of honeysuckle, chamomile and pomelo botanicals, Bloom is refreshing, light and delicate. Best served with strawberries, but blueberries work very nicely too.
Portobello Road Gin
A classic flavour, this is a perfect choice if you like a classic G&T with a wedge of lime. With booming juniper, coriander seed core and peppery nutmeg, this is a firm favourite of ours.
Incorporating Your Love for Gin into the Kitchen
But what to do with these bottles of gin? This is where we come in. If you're looking for a drinks cabinet with style, we'll craft a completely bespoke piece that will be perfectly placed in your bespoke kitchen, lounge or dining area. Everything at Lund and Law is made entirely from scratch, meaning we can create something beautiful and timeless, whether you want to stock three gins or thirty.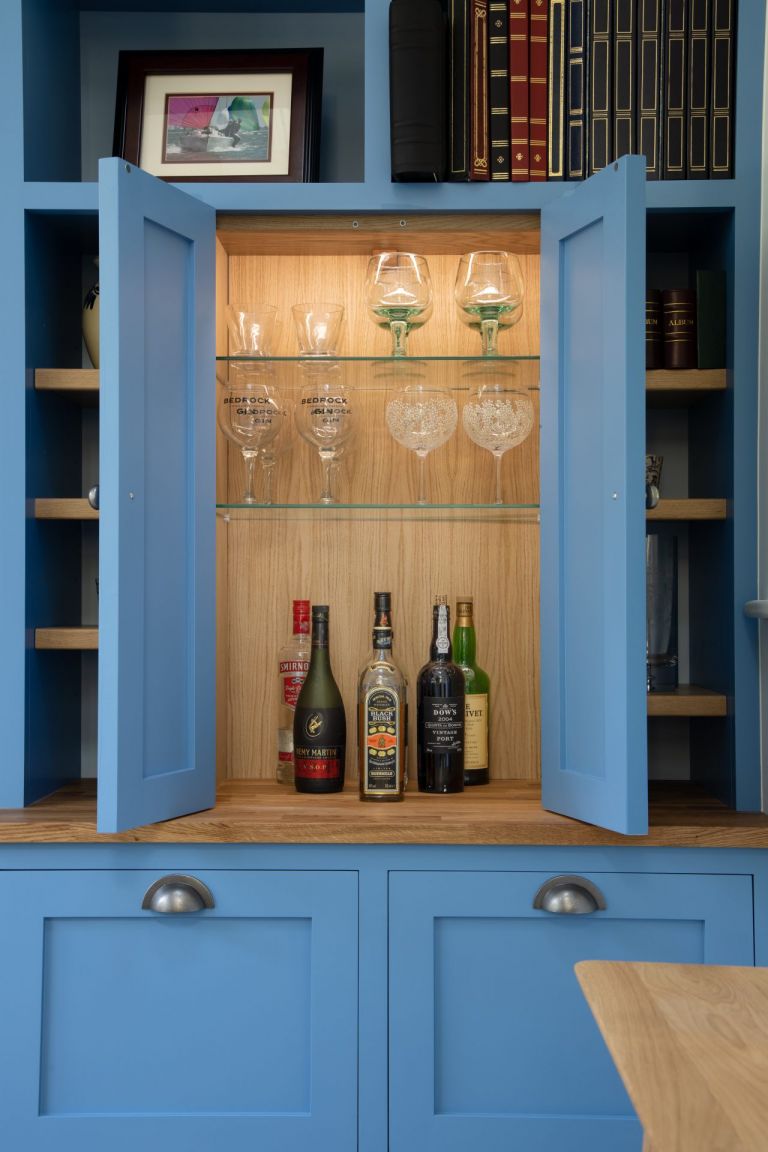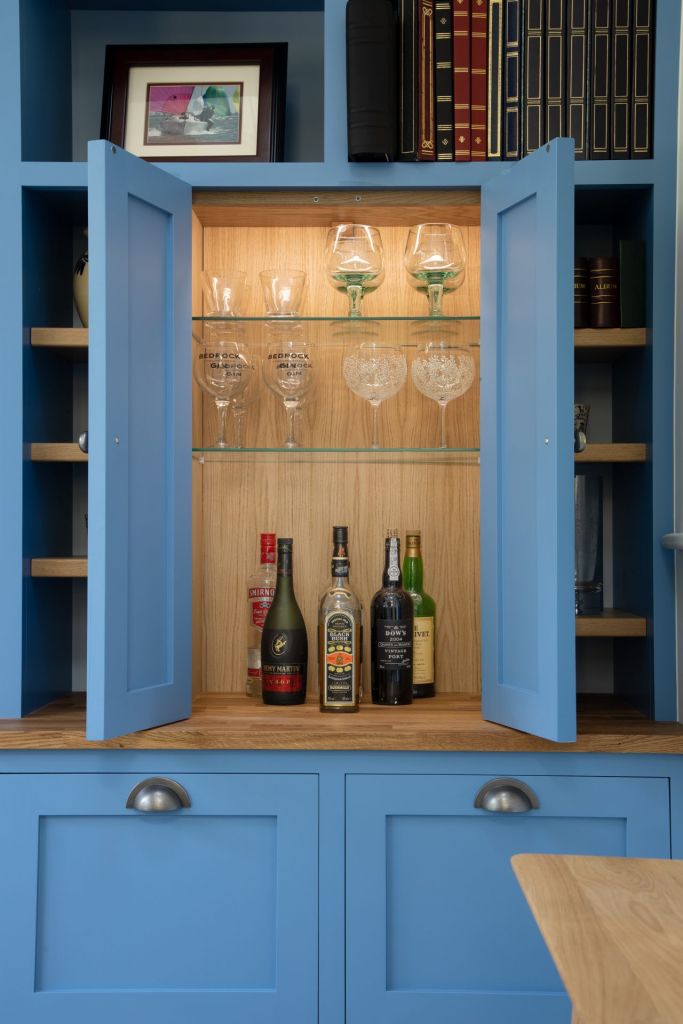 Gin Bottle Décor
With the current gin craze still at large, we are left with a surplus of empty gin bottles. These bottles can be upcycled to create stylish décor for any room in the house, including your kitchen. By rinsing out the gin bottles when empty and allowing them to dry, there are then many ways to use these empty bottles. With fancier gin bottles such as Bombay Sapphire, which are blue-tinted, they can simply be left blank as the coloured glass creates a decorative effect. For plainer bottles, or if you're looking for something a little more adventurous, you can add further decoration. This could be done by covering the bottle with glue and adding glitter; this is an excellent idea for those who enjoy arts and crafts. For those looking for something a little less messy, you can add fairy lights to your gin bottles. By putting small lights inside the bottle, it creates an eye-catching decoration piece that not only gives you light but makes a stylish addition to any room.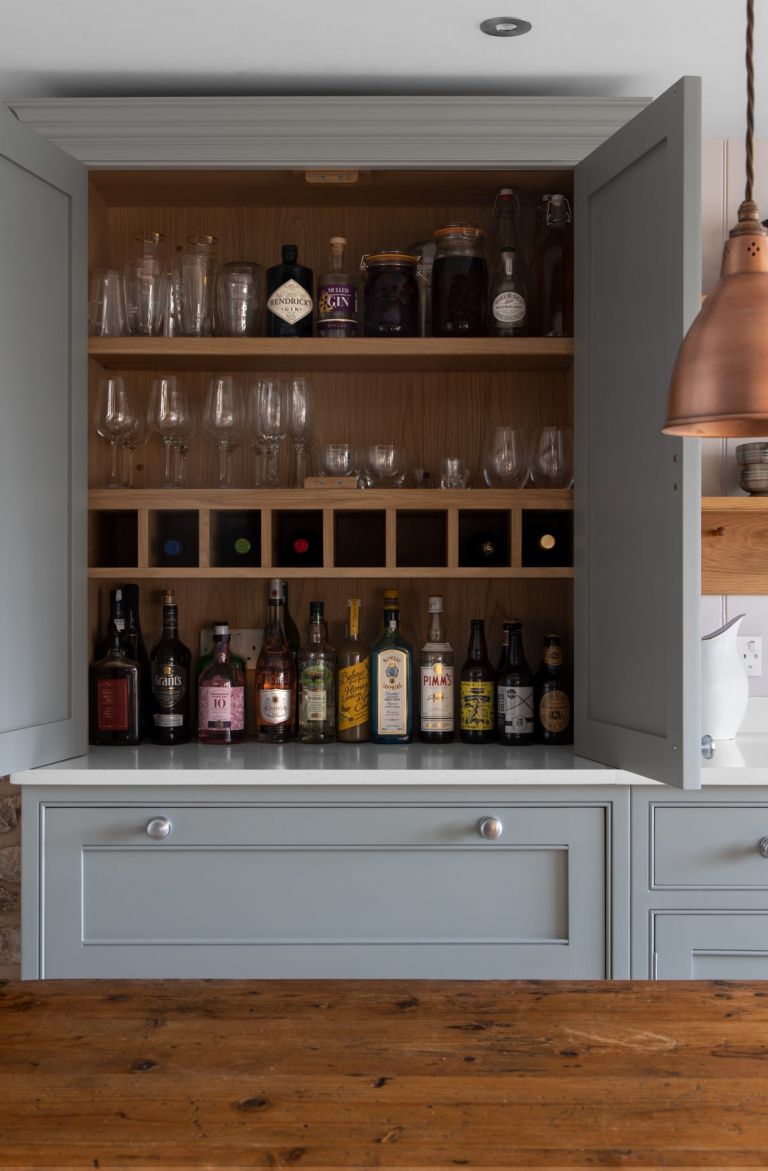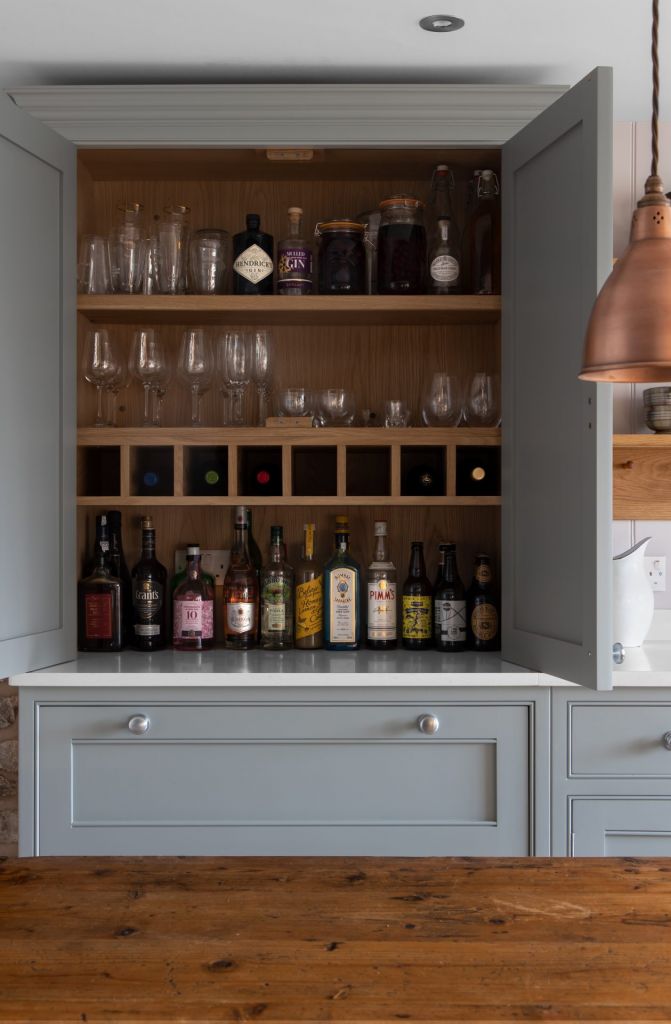 These methods of upcycling old gin bottles help reduce waste and give you a unique ornament to display in your new kitchen cabinet. At Lund and Law, we specialise in bespoke interiors, creating unique designs for your bespoke kitchens, luxury utility rooms and bespoke boot rooms. With our cabinets, you can store all of your new upcycled gin bottles along with glasses and other spirits.
If you're interested in this, contact us today or view our portfolio to see some of our unique craftsmanship. You can also check out our top kitchen trends 2022 for more inspiration.