We design and create bespoke kitchens, luxury interiors and fine furniture from our workshop in Ingleton, North Yorkshire.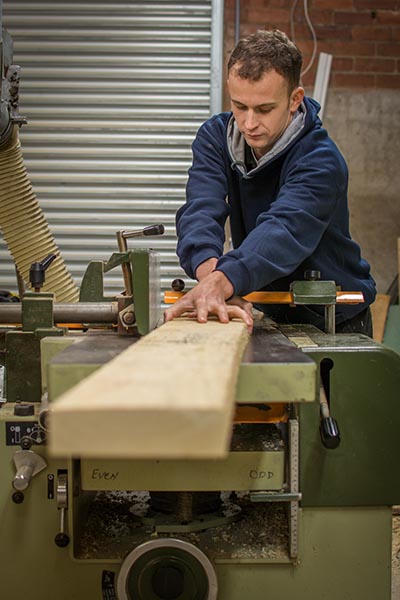 How Lund and Law was born and who is who
From a young age, Anthony has always enjoyed creating and making things from wood from around his parent's farm. After school, he decided to further his passion by doing an apprenticeship learning cabinet making with a local joinery firm.
After getting a number of years of industry experience, under his belt, Anthony set up his own firm undertaking all aspects of joinery.
In 2012, Anthony was working alongside Richard on a renovation job when the two discovered they work well together as a team. Lund and Law was born in 2015.
While Anthony preferred to design kitchens and run the office, Richard preferred to put his 15 years of experience to good use in the workshop; this arrangement continues to work as effectively today as Anthony is hands on with the clients while Richard is workshop manager manufacturing cabinets and overseeing Oscar and Jonathan.
In 2017, Anthony's wife, Pauline joined the team as office support/designer. Pauline liaises with our clients from the very start to the end of each project. She provides and draws up initial kitchen designs so you, as the client, can see before you commit. Pauline is also always available to answer any client questions or queries.
After all, we know that teamwork makes the dream work!
We appreciate that everyone has different tastes and preferences, and we are equally as passionate about sleek, contemporary design as we are about classic country style.
Situated in the lovely North Yorkshire town of Ingleton, we are both family-orientated and hope that we can pass on our skills, knowledge and passion to our children in years to come.
Richard has two sons who we hope will follow in his footsteps, meanwhile Anthony's two-year-old Labrador, Zack, loves being a joiner's mate – especially when it comes to travelling around in the van!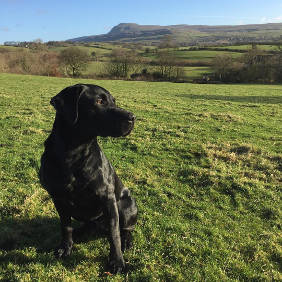 Want to find out more?
We know how important it is to find the right firm for special bespoke interiors and furniture.
Here at Lund and Law, we look at the whole picture when it comes to the needs and wants of our customers and we are there every step of the way during the creative process – from the initial consultation, down to the final finishing touches.If you would like to find out more about Lund and Law, please don't hesitate to get in touch with us so we can help you create the home you've always dreamt of.
The Lund and Law Ethos
Whether you are looking for a complete transformation of your home, or you would like a special piece of furniture that is designed and handmade to your personal requirements, we can help.
We are skilled and passionate furniture makers and we pride ourselves on our ability to design something special to your exact specifications and preferences.
At Lund and Law, everything we do is about that unique, personal touch and we work closely with each and every one of our customers to ensure they are delighted with the finished project.