The idea of a boot room often comes along with the images of mud, dirt, and wet floors. Something very familiar to those who like a hike up the Lakeland fells, or families of muddy puddle jumpers. Whatever hobby brings you to the great and wet outdoors, a boot room is a compliment to your house needs.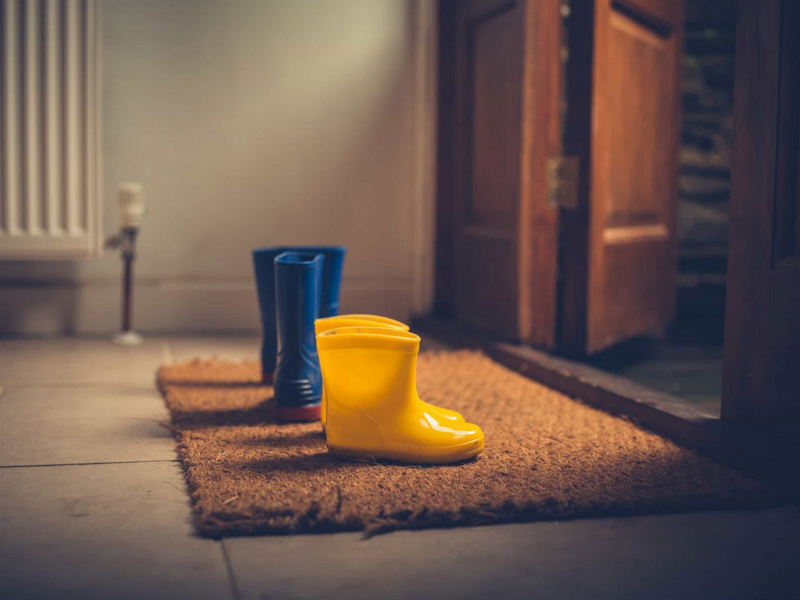 What is a Boot Room?
A boot room is often thought of as attached to the front, side, or back of the house. It is what connects the outside to the inside and a place for you to strip off your wet and cold outer layers in order to don your comfy socks and dry yourself off before entering the main house.
This doesn't always mean a separate extension, as it can just be a section of your hallway or introduced into your kitchen. The boot room can be home to the excess coats, wellington boots, and, depending on your hobbies, it can be home to hunting and outdoor equipment.
Often, it will have a bench for you to sit down to unlace and unzip, sometimes with utilities too. Sometimes, people will use their front porch as a boot room, others will use the kitchen; wherever you use, why not make it to how you need it?
Store Galore
The main benefit of a boot room is the extra storage. It is a designated area in which you can store your dirty boots and multiple coats without conflicting with your everyday wear. Not only does it separate your business from leisure, but it can also be a great place to keep any other outdoor equipment.
Sticks, dog leads, water bottles, and any other equipment you may use outside that you would rather not bring through the main house. With a bespoke-built luxury boot room, you can tailor your needs into the functionality of the space, with a cubby hole for each family member if you wish.
Gleaming Clean
Nothing is worse than pulling out a pair of suede shoes to find the Cumbrian dirt tracks brought in from your walking boots, making a run for it on a new platform. Having a designated boot room can alleviate the issue of cross-contamination. If you have children, boot rooms can be a wonderful space to de-mud them before your handcrafted interiors will need their own cleaning bill.
Dogs can be towelled down and paws cleaned without a worry of pawprints or damp carpets. Football pitches can be left at the door, instead of up the stairs. Having that beautifully designed space to transition from our beautiful British weather to the comfort and cleanliness of your cosy living areas will ensure no matter how busy the traffic is, you will still be house-proud.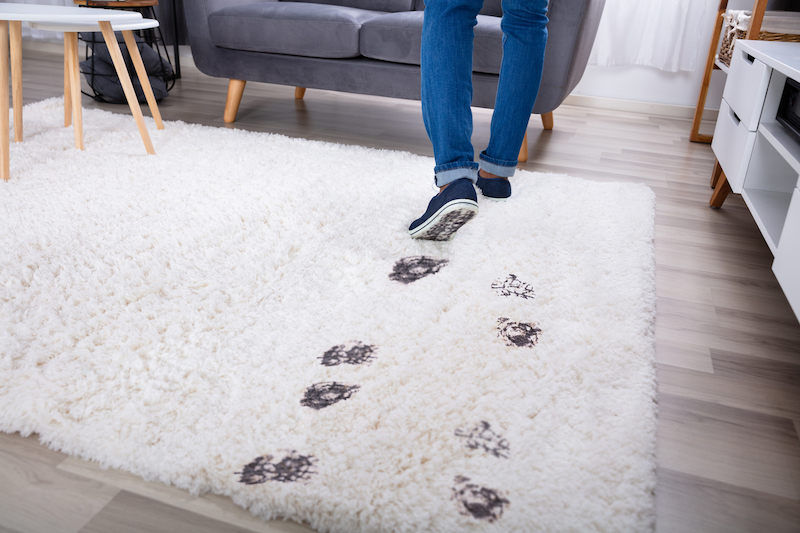 Multi-Function, Multi-Purpose
Many houses may not quite have the space for their own designated boot room, but why let that stop you? Often the most popular boot rooms are found within utility rooms. This allows easier access to washing facilities and perhaps even a sink, to ensure that their favourite football shirt will live another day, grass stain free.
However, if a utility room isn't quite what you had in mind, then perhaps a garage? Being able to jump straight from car to slippers without worrying about your hallway carpets, with a bespoke design from us, you can ensure that everything you need is to hand as soon as that car door shuts.
Why not combine your new boot room with the home for the family pet, with the constant shedding seasons and muddy paws, it often makes sense to find them a comfy corner in the boot room for their bed, which can also eliminate the smell of wet fur whilst they dry off from their exciting walks around the Lakeland hills or beach of Morecambe Bay.
Design and Organise
Speaking with us can help you design the perfect boot room. With the space you give us, we will be able to design a luxurious room which can both work for you and your needs, whilst also being aesthetically pleasing. Each inch of space will be taken into account and we will ensure there is plenty of space for everyone's accessories.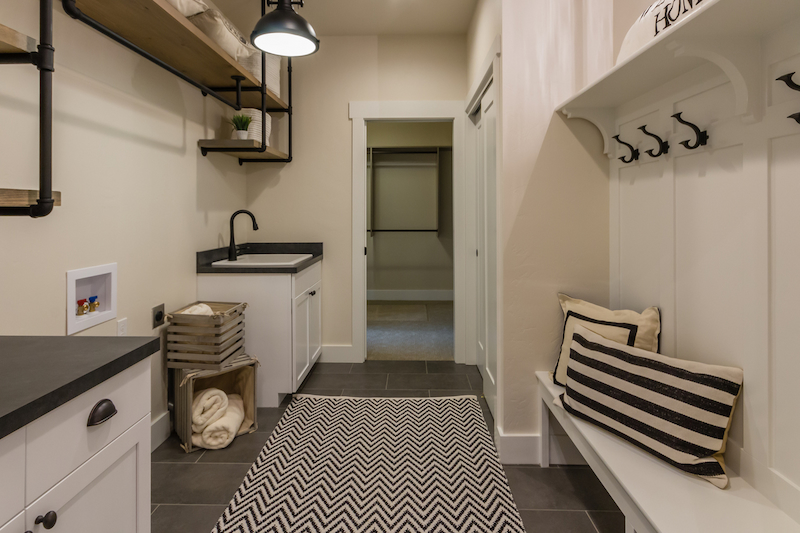 When it comes to the design, we work with you to guarantee customer satisfaction, whether you would like to extend your design from your bespoke handmade kitchen and have it looking alike, or you would like to create a completely different theme altogether; however you would like it to look, we can have it made especially for you with our solid wood furnishings and fixtures, it will not only look incredible, but it will also stand the test of time, regardless of how many muddy boots it sees.
Visit our bespoke boot room page for inspiration and to speak with us about getting your luxury new boot room designed.