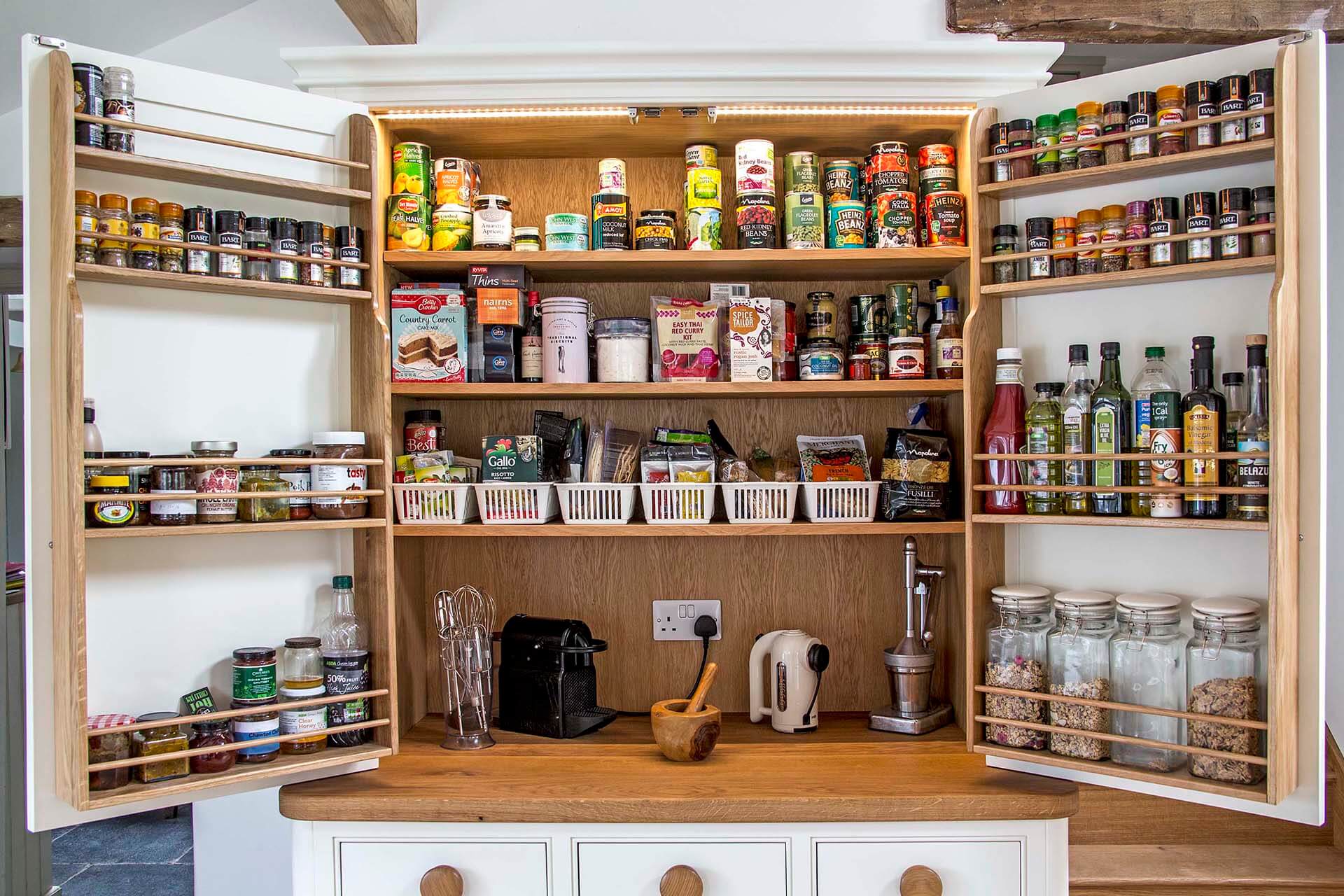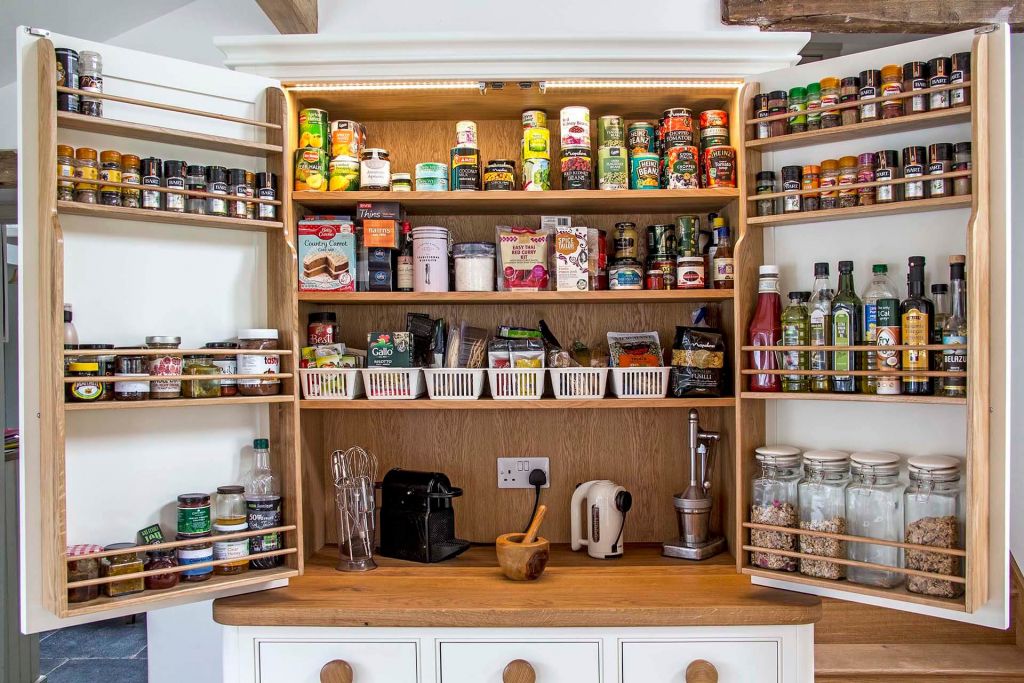 Our passion for all things interiors means we always enjoy reading up on the latest kitchen and interior trends and predictions. As a company that focuses on creating handcrafted interiors for our customers, we recognise the importance of staying ahead of the game. We are constantly evolving with our designs to keep up with the newest styles. Whether you are looking for a modern appearance or a more traditional style, our bespoke designs allow us to deliver a unique service.
As we near the end of 2021, we thought it would be a perfect opportunity to look ahead to the new year and the upcoming kitchen and interior trends for 2022.
Natural Materials
After the last year, we were all spending a lot more time inside our homes than outdoors; the latest upcoming trends allow us to bring the outdoors to your home. Natural materials such as wood, metal and stone are becoming an increasingly popular choice for home interiors as they create a simple yet effective finish. They also come with extra health benefits as materials such as unpainted wood and granite can help to reduce the amount of chemically treated items within your home.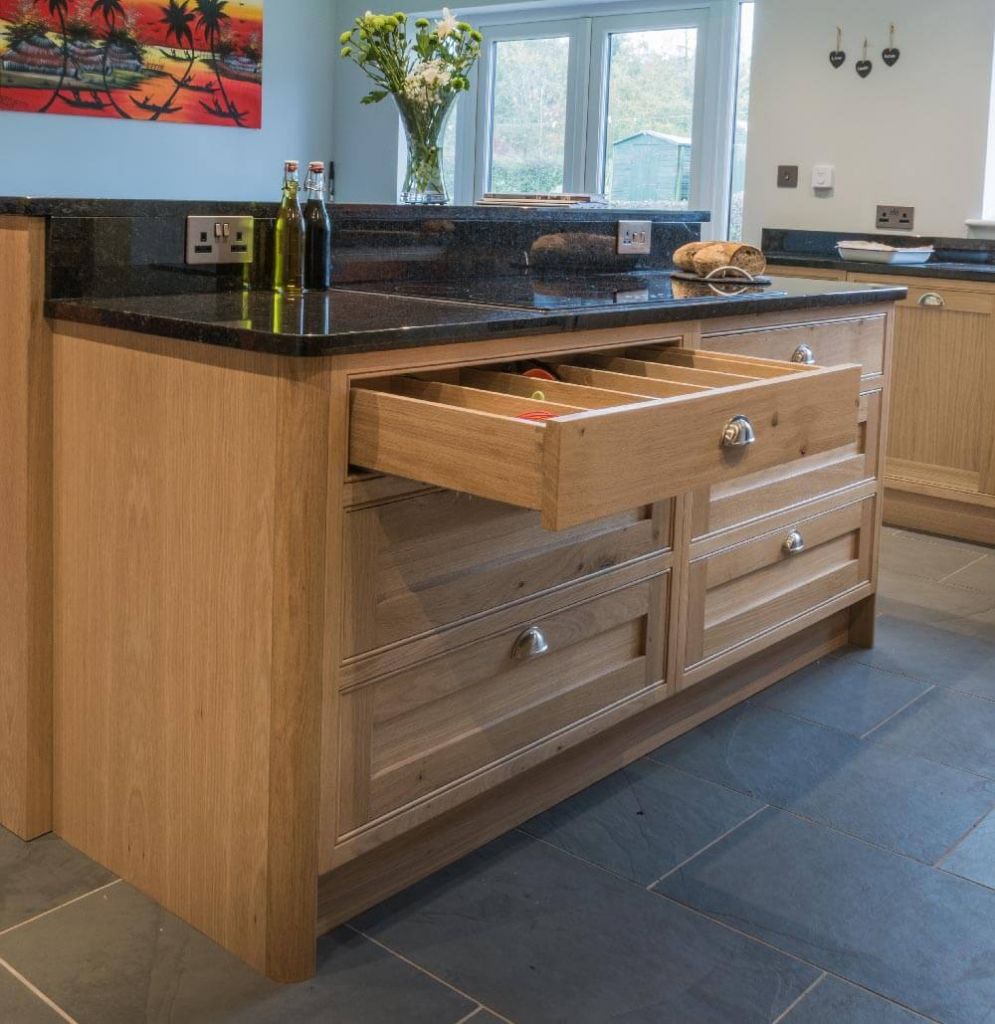 Adding a Pop of Colour to Your Home
One thing's for sure, as we look towards the future, beige and neutrals are overlooked in favour of a bold contrasting colour palette. The latest fad is to have a colour scheme based on two opposite shades on the colour wheel, which can add life to your chosen room. Brighter colours help to add character whilst also freshening up a space.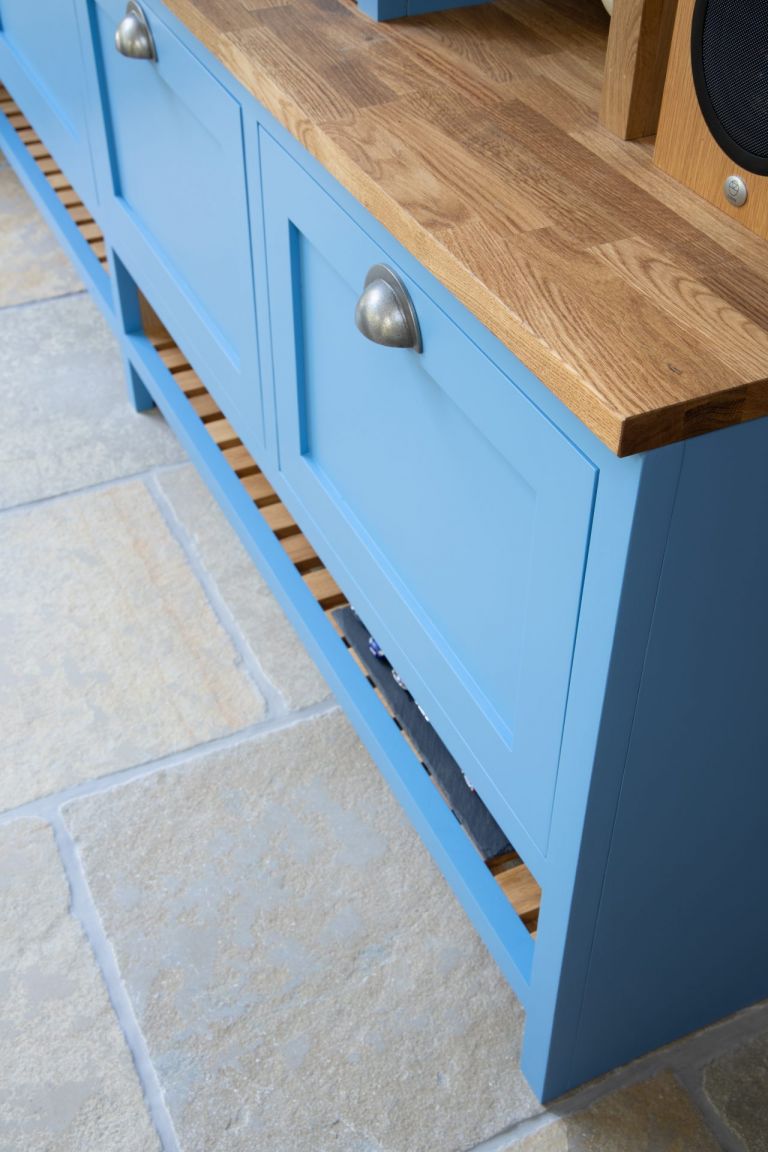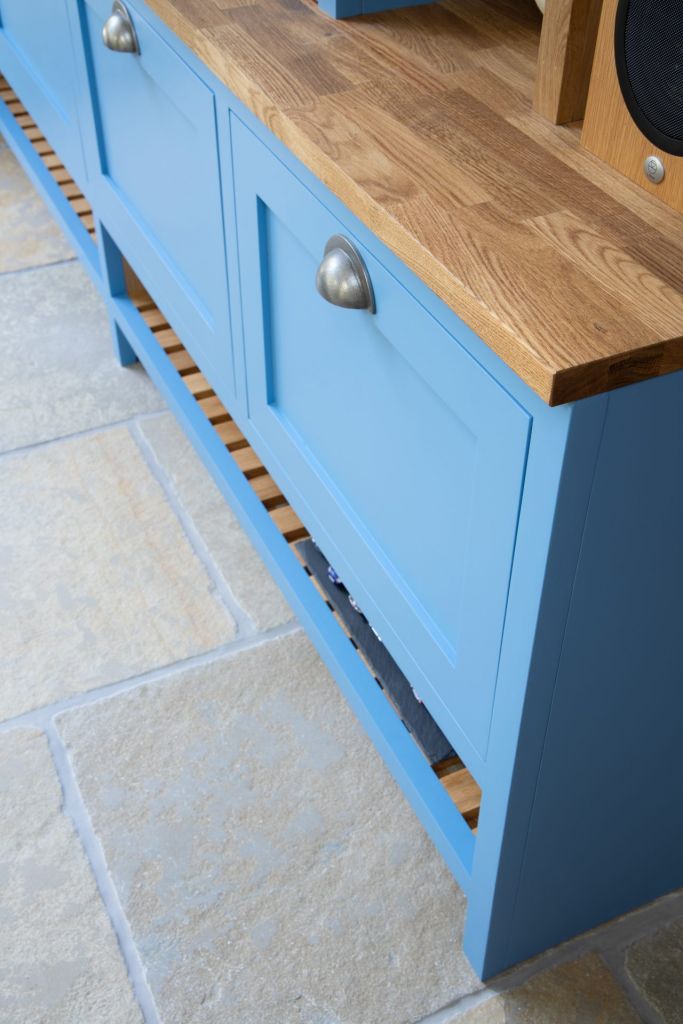 Pet-Friendly Decorating
With recent lockdowns due to COVID 19, we found that more people adopted pets within this time. It is no surprise that one of the modern trends for interiors is to incorporate pet-friendly features into kitchens and other rooms for our furry friends. When thinking about designing your room, unclaimed space, such as what is known as kick space, can be utilised. The kick space is the area at the base of the cabinet, and this can be used for added features such as a pull out drawer for food bowls. This is one element that our workshop dog Zack is definitely a huge supporter of!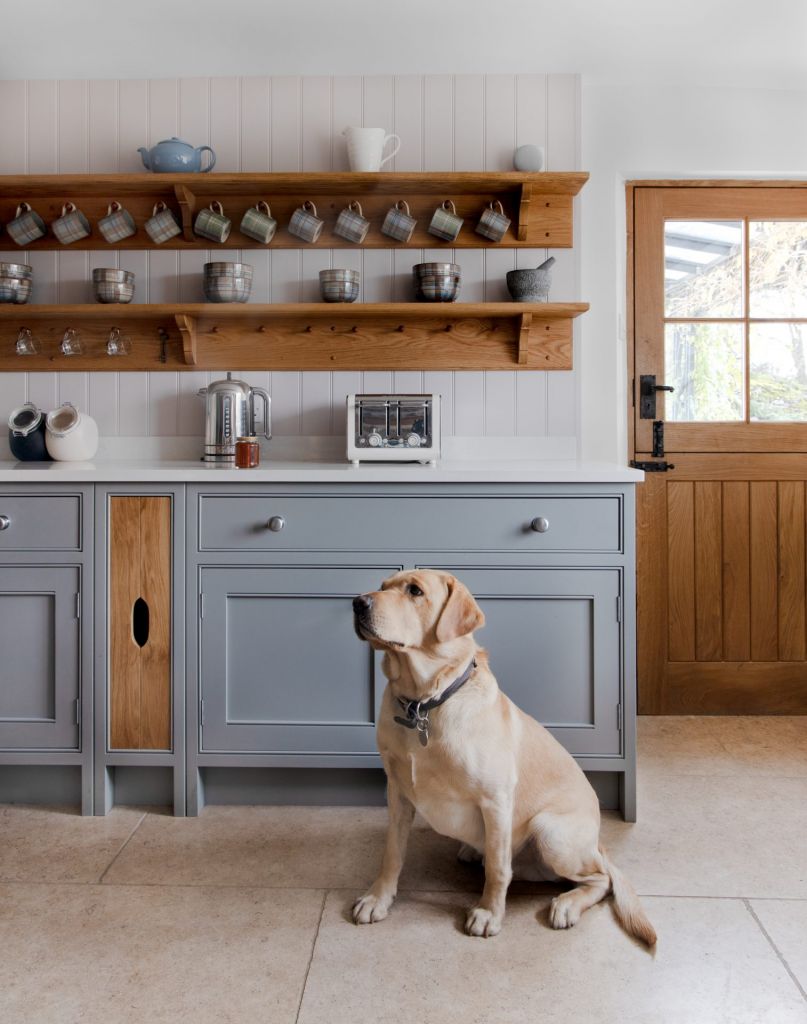 Textured Interiors
The demand for a more textured look in both bespoke handmade kitchens and other interiors such as a modern boot room, looks to peak within the following year. A textured look can be achieved in a number of ways, including using stone and concrete finishes or wood that emphasises visible grains of timber. In recent years, a significant trend has been to have a clean-cut look with straight lines and smooth surfaces. However, the desire for a layered look is becoming more prominent as this can help to achieve an in-depth finish to any room.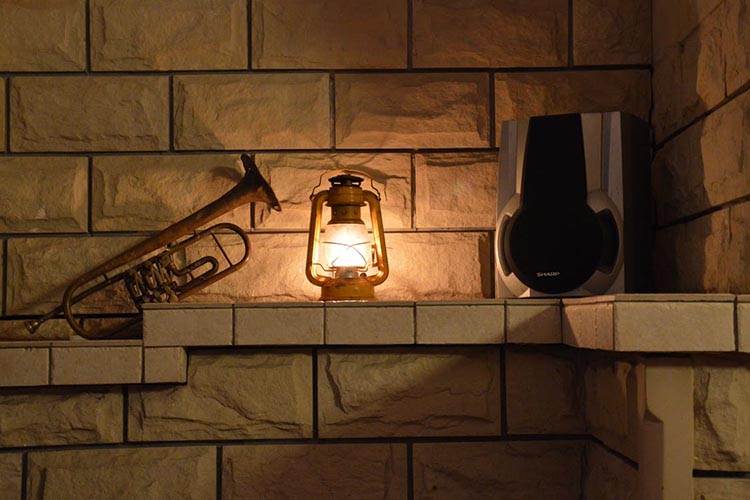 Marble
Another way to attain a textured finish can be by using marble. This has always been a popular material, specifically in luxury kitchen design. The pattern created by marble gives the illusion of a textured finish. It also is a type of granular rock that can also give it a rough surface. Marble is not only famous for interiors; it has been popular in everything at one point or another. Marble is an undying trend from laptop and phone cases to soft furnishings, such as duvet covers and cushions.
Get Ahead of Interior and Kitchen Trends 2022 with Lund and Law
If you're looking for interior inspiration, be sure to follow us on Instagram – simply search for 'lundandlaw', and you'll find sneak peeks from our latest projects, as well as the occasional shot of our gorgeous Lund and Law mascot, Zack the lab. If you have any questions or want to learn more about our luxury bespoke kitchens, boot rooms and utility room services, you can call us on 0152481333 or email [email protected].