You should consider many things if you're interested in designing a small kitchen, and we're going to look into them in this blog.
We know everything there is to know about handcrafted bespoke furniture and will work closely with you to ensure that your new space makes the most of storage, streamlines your cooking and baking, and is the perfect haven for entertaining.
So, if you're looking for small kitchen design ideas, look no further than Lund & Law, as we'll help you to create the bespoke handmade kitchen of your dreams!

Get Bespoke Furniture
A must if you're working with limited space. Bespoke furniture is specially made for your kitchen layout, meaning it can maximise every bit of space there – even awkward nooks and crannies.
Going bespoke also ensures that you can make the most of storage, which is key in small kitchens. You can order a furniture piece with plenty of drawer or cabinet space, for instance, so you don't have to struggle to fit all your pots and pans.
Handmade furniture is also made to last. Only the best materials are used, as well as the best techniques, so you can expect your kitchen to stand the test of time, even if you spend a lot of time there or have guests over often.
Other benefits of bespoke furniture include the ability to easily clean it and maintain it, as well as the fact that you're getting something unique to you, your décor and your personality.
Utilise Corners
Kitchen corners don't have to go to waste. When designing a small kitchen, we recommend fitting furniture into corners or having a plan for all available space in the room, whether you want to add a potted plant or use it for a dining table.
If you don't have a lot of horizontal space to work with, you may want to go vertical. Towers or tall cabinets can help you to store everything you need and make sure it's all accessible. Floor-to-ceiling cabinets are also crucial for storage, so keep them in mind when searching for ideas – you can also browse our portfolio to get inspired for your kitchen renovation.
Make the Most of the Layout
When designing a small kitchen, you can also pick a layout that works with the space you have. There are several options, such as a galley kitchen (with units along a wall), a U-shaped layout, an L-shaped kitchen, etc.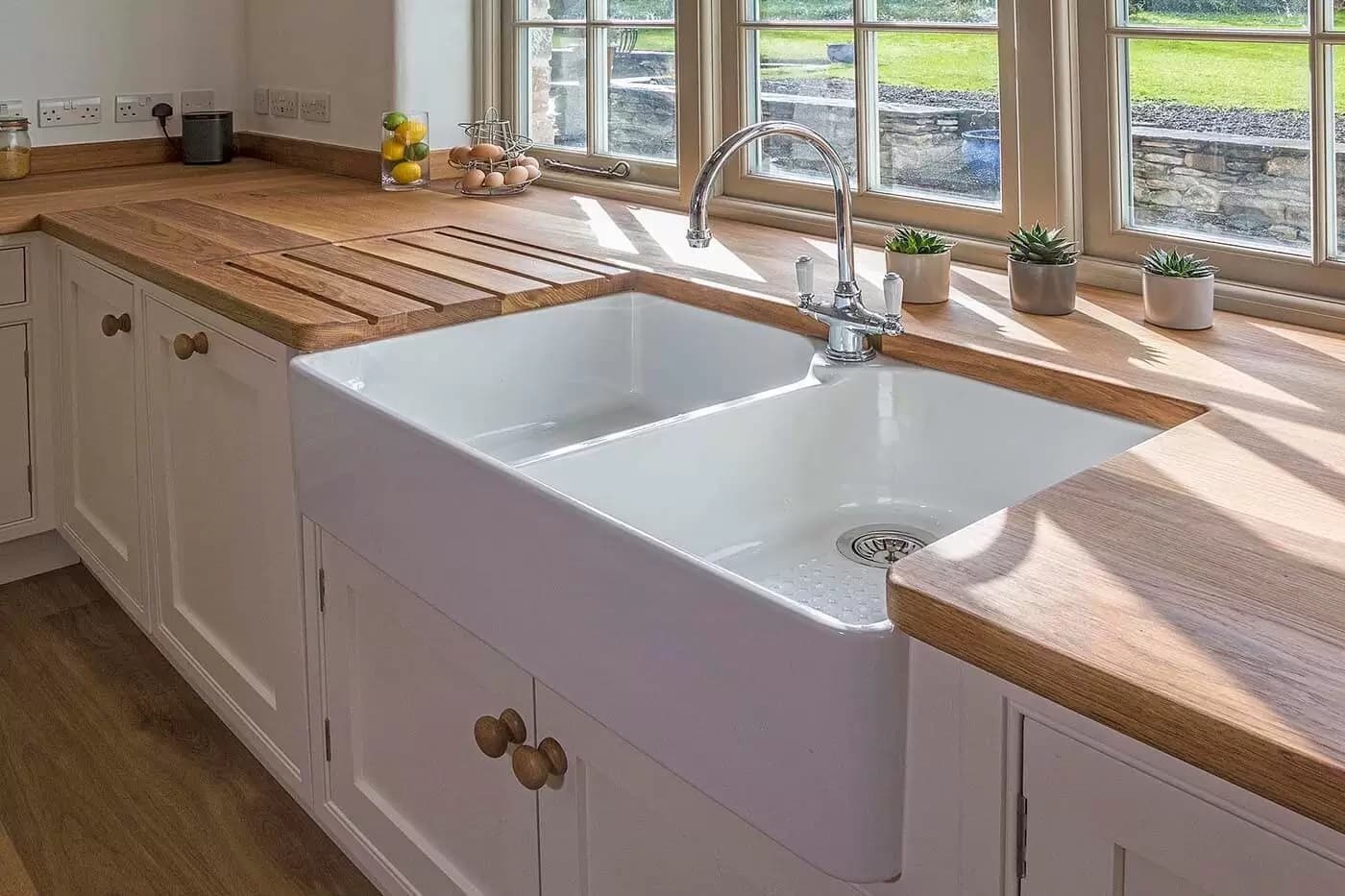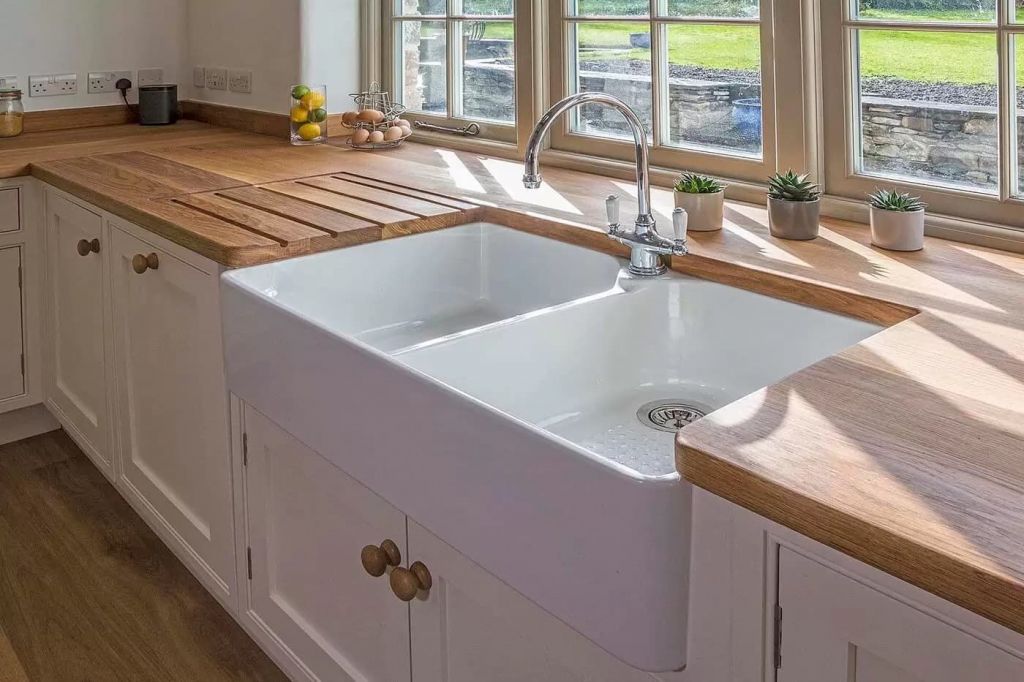 When thinking about the best way to layout your furniture and appliances, you can plan to create a kitchen that maximises all space so it looks bigger than it actually is!
Pick the Right Colours
When planning and designing a kitchen, colour should also factor into your decision. This is because certain colours work best for small spaces, especially if you want to make the space appear larger – for this, light hues of green, yellow and blue are ideal.
Grey is also a great option and has the added benefit of being modern and clean; it's also a flexible colour, as you can decorate the kitchen the way you want without ever contrasting it with your walls or your furniture. Using two tones can work well too, since it can make a room look and feel more open.
The options are endless, so speak to us if you want help choosing the best colours for your small space!
Maximise Natural Light
No matter how small a kitchen is, you can make it look larger if you let in as much natural light as possible. This can be anything from big windows to skylights, as light bounces off surfaces and makes the space brighter and airier. Curtains should be light, and avoid filling the windowsills with anything that may block sunlight.
Task lighting is a good support of natural light, as it highlights specific areas and lends a cosy feel to the kitchen.
Install Sliding Doors
Have you considered getting rid of the traditional door and getting a sliding one instead? This will save up a lot of space in your kitchen and still separate it from the rest of the home, so you don't have to worry about smells or noise when you're cooking.
Also, because these doors occupy zero space, you can use as much space as you can in the kitchen, maximising all corners and nooks.
Get Integrated Appliances
Another thing to consider – and especially if you're getting bespoke furniture – is whether or not to integrate appliances. There are many pros and cons to both freestanding and built-in machines, but built-in will be out of the way and help you maximise floor space. They also help your kitchen look less cluttered, which in turn, leads to it appearing bigger.
You can also get more worktop space back if you integrate your microwave, not just your big appliances, and make sure the kitchen has enough storage space to keep items like your blender and your slow cooker tucked away.
In order to make the most of your layout, ensure that your fridge, oven and sink are close to one another as well, so you don't have to keep moving back and forth when trying to cook or entertain guests.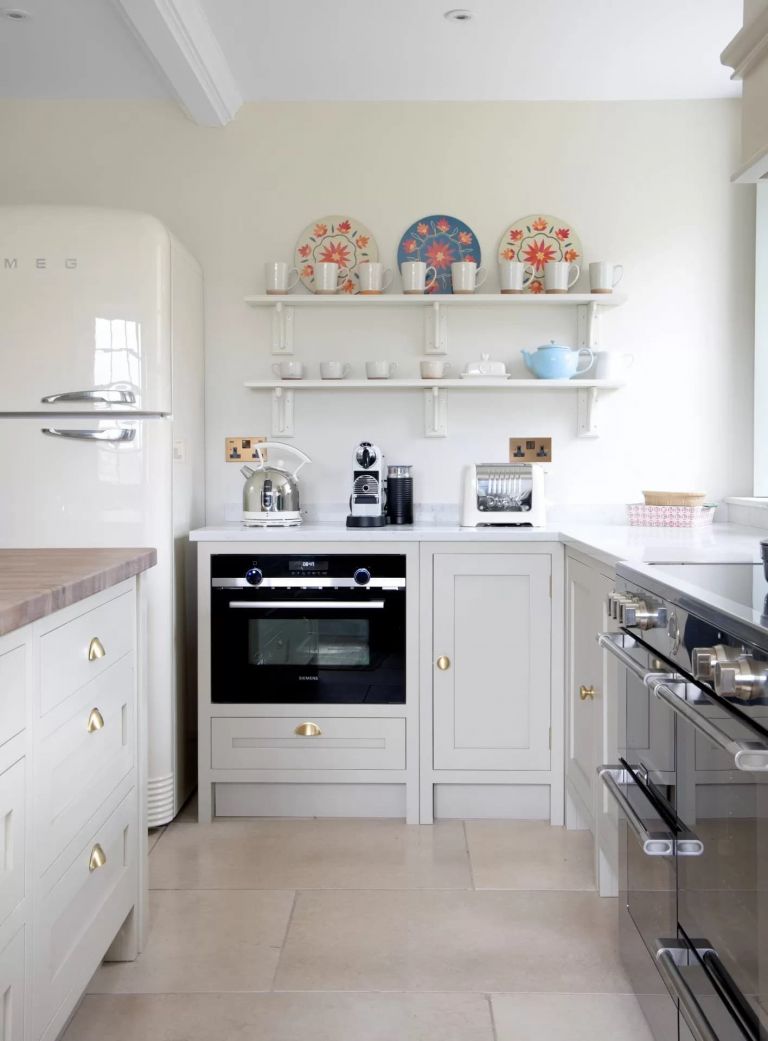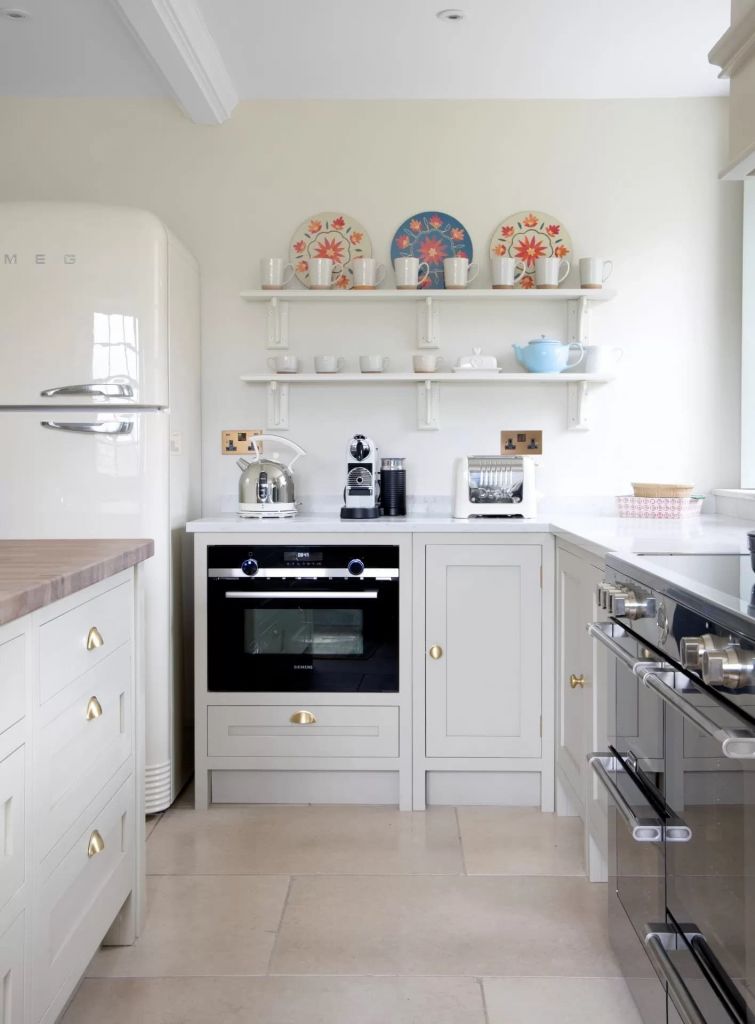 In search of handcrafted interiors, including bespoke kitchens, bespoke utility rooms and bespoke boot rooms? At Lund & Law, we understand the benefits of small kitchens – for example, everything is within reach and perfectly moulded to you – and want to help you maximise yours. So, whether you want more storage or more space to move, we've got you covered.
Contact us today to speak to a member of our team or ask us any questions. We regularly update our blog with design tips, so keep an eye out for the latest updates!